In this post, we're looking at my five best TED talks about marriage* and how to have a healthy and happy relationship.
Firstly, with so many TED Talks out there on a variety of topics, it can be hard to know where to start.
But if you're interested in learning about marriage and how to have a healthy and happy relationship, then these are some of the best TED Talks about marriage in my opinion.
From learning about communication and conflict resolution to understanding the importance of sexual intimacy in a relationship, these five TED talks about marriage will give you insight into what it takes to have a strong and lasting marriage.
Introduction: Why You Should Watch These TED Talks on Marriage
Before we get into the actual videos, the following best TED talks about marriage offer a wide range of perspectives on marriage.
Some of the talks focus on the importance of communication and compromise in marriage, while others highlight the challenges and rewards of married life.
Regardless of your own personal views on marriage, these talks provide valuable insights into this complex institution, even those that will challenge some of your existing presumptions and understandings about relationships.
Now, unless you've been living under a rock for the past couple of decades, what are TED talks and why should you care?
What are TED (and TEDx) talks and why should you care?
Fundamentally, TED is a nonprofit devoted to spreading ideas, usually in the form of short, powerful talks (18 minutes or less).
TED began in 1984 as a conference where Technology, Entertainment and Design converged, and today covers almost all topics — from science to business to global issues — in more than 100 languages.
Also, independently run TEDx events to help share ideas in communities around the world.
TEDx is a local, self-organized event that brings people together to share a TED-like experience.
At a TEDx event, TED Talks video and live speakers usually combine to spark deep discussion and connection in a small group.
The TED Conference also provides general guidance for the TEDx program, but individual TEDx events are typically self-organized (subject to certain rules and regulations).
Now, one of the reasons TEDx talks are so popular is because they provide a platform for people to share their ideas and stories in a way that is engaging and inspirational.
The talks are often personal and emotive, which resonates with audiences and helps them to connect with the speaker on a deeper level.
Additionally, the talks are usually short and to the point, which makes them easy to watch and digest.
In my experience, TEDx talks can serve as inspiration, education, and motivation, and that's what I'm hoping you'll get from this as well.
I truly believe that we should learn from the ideas of others to improve our own lives and marriages because no one has all the answers.
We can all benefit from the wisdom of those who have gone before us.
By learning from others, we can avoid making the same mistakes they made and instead make our lives and marriages even better.
And the great thing about TED talks is that they don't always have to be serious or inspiring.
They can also be funny, outrageous, and off the wall, which can make them even more entertaining and educational.
My 5 Best TED Talks About Marriage
The Science of Love | John Gottman
The reason this talk is under my best TED talks about marriage, is because John Gottman is the GOAT when it comes to understanding and repairing relationships.
Gottman is a world-renowned expert on marital stability and divorce prediction and has spent 40 years conducting groundbreaking research with thousands of couples to discover why relationships don't work.
To learn more about how love works, Gottman collected data on thousands of couples over the course of decades.
His ability to create love equations and understand their mathematical dynamics was a result of this.
To a degree of 90% accuracy, his research was able to foretell whether or not a relationship would last.
As a result of his studies, he concludes that the magic of love requires calm and commitment, which in the end makes the magic of great love less mysterious.
Gottman's scientific research has led to a new understanding of love relationships, regardless of sexual orientation or gender identity, throughout the lifespan.
You can check out the Gottman Institute to learn more about the subject.
Also, more than 40 books, including The New York Times bestseller The Seven Principles for Making Marriage Work, have been written by him or co-authored with him.
The secret to desire in a long-term relationship | Esther Perel
I'm a huge fan of Esther Perel's work and there was no doubt about her being on my list of best TED talks about marriage.
In this talk, she argues that it's not uncommon for long-term partners to be expected to be both a best friend and a sex partner.
But when comes to good and committed sex, Esther Perel says, we need both security and surprise in order to be satisfied.
So, how do you keep the fire burning in your belly?
Using wit and elegance, Perel explains the mysteries of erotic intelligence to us.
Esther Perel, a psychotherapist and New York Times bestselling author, is widely regarded as one of today's most insightful and original voices on contemporary relationships.
She is fluent in nine languages and runs a therapy practice in New York City as well as working as an organisational consultant for Fortune 500 companies all over the world.
Her TED talks have received over 20 million views, and her international bestseller Mating in Captivity: Unlocking Erotic Intelligence has become a global phenomenon, having been translated into 25 languages.
Her most recent book, The State of Affairs: Rethinking Infidelity, is a New York Times best-seller (HarperCollins).
Esther is also the host and executive producer of the popular podcast Where Should We Begin?
More information can be found at EstherPerel.com or by following Instagram.
The power of vulnerability | Brené Brown
Any best TED talks about marriage list will have Brené Brown's talk about the power of vulnerability on it.
In a nutshell, Brown studies human connection, empathising, belonging, and love, among other aspects of human beings.
And in this amazing and funny talk (with almost 17.5 million views on YouTube), she makes a powerful case for the power and value of vulnerability as is that it gives us the courage to show up and truly be seen.
It helps us to be ourselves and show our actual selves, which in my experience, is crucial for deeper intimacy and higher levels of happiness in a marriage.
Moreover, vulnerability gives us the courage to be vulnerable and confront our fears and concerns.
On top of that, we become more receptive to new experiences and opportunities when we are vulnerable and we are also more inclined to experience compassion and connect with others.
Brown argues that when it comes to love and joy, vulnerability is where it starts.
When it comes to love and joy, vulnerability is the "birthplace" of those things.

Brené Brown
"Are you 100% sure that person will always love you back, will never leave, will never get sick?" Brown asked the audience in this talk, highlighting the dangers of love.
"How many of you have ever had to attend the funeral of a loved one? Anyone out there who has lost someone they cared about?"
Brown asserts in this talk that in order to love, you must be willing to be vulnerable and say, "I know this could hurt so bad, but I'm willing to do it; I'm willing to be vulnerable and love you."
And that, in my mind, is a core element for making any marriage work – your willingness to be open and love with all you've got, even though you know that it can either be blow up in your face or be taken away in an instant.
Yet, you still do it.
What you don't know about marriage | Jenna McCarthy
An entertaining TEDx talk by author Jenna McCarthy discusses the surprising findings of recent studies on the workings of marriages, particularly happy ones.
In this humorous, informal TEDx talk, McCarthy discusses surprising research on how marriages (particularly happy marriages) actually work.
In this best TED Talks About Marriage, she discusses the various facets, emotions, and experiences that contribute to a marriage's success or failure.
Throughout the video, McCarthy explains how certain behaviours and actions, such as men performing household chores, lead to wives becoming more attracted to their husbands, resulting in a chain reaction of increased attraction.
It's better for both the husband and the wife if there's more sex in the relationship.

Jenna McCarthy
This is because the husband likes it when the wife gives him more sex, the wife is happy with the husband's behaviour, and the relationship as a whole is happier.
More than a dozen books for children and adults have been written by Jenna McCarthy and she is a popular keynote speaker at events across the country.
No Sex Marriage – Masturbation, Loneliness, Cheating and Shame | Maureen McGrath
The last best TED talks about marriage on my list looks at love, marriage, and sex, and asks the question:
"Is it possible for a married couple to have all three at the same time? "
Since so many marriages end in divorce today, this may be unrealistic, but why?
One possible explanation is that the percentage of sexless unions in marriages, which is currently at 20%, is on the rise.
Why have our marriages lost their lust?
Is it the technology or the trust that's at fault here?
And when it comes to our marriages, how can we "get back at it?"
These are all potent and important questions for all couples to consider.
So, in this talk, Maureen McGrath, host of The Sunday Night Sex Show on News Talk 980 CKNW, author of "Sex and Health," registered nurse, and sexual health educator takes a deeper look at these topics.
One of the key points in this talk is the issue of different sex drives in a marriage, which can cause a lot of conflict and problems.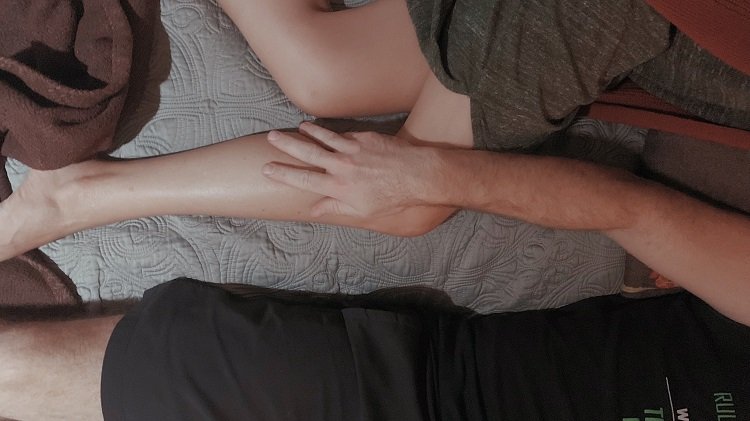 According to McGrath, most men claim that women do not initiate sex on their own accord.
And again, this is due to the sex education we give to women (a point she makes frequently in this talk).
But,
In reality, it is sexual activity that piques a woman's interest and desire for sex, rather than the other way around. Sexual activity elicits feelings of sexual arousal.

Maureen McGrath
Take Away
The best TED talks about marriage all have two main lessons in common: connection and communication are essential.
One of the most fundamental components of a successful and happy relationship is a strong and intimate connection.
It is what keeps couples connected and allows them to understand one another.
It also enables couples to support one another in both happy and difficult times.
Moreover, communication is necessary for both establishing and keeping a connection.
Couples who have a connection can open out to each other and better understand each other.
However, without communication, couples would struggle to connect with one another and could inevitably drift away.
As a result, it is critical that couples learn how to successfully communicate with one another in order to preserve a stable and healthy marriage.
Before your go, if you enjoyed this post, please leave a comment below and/or share it with someone.
---
*Please note that I could have added many more great TED talks about marriage, but that would have turned into a very long post.