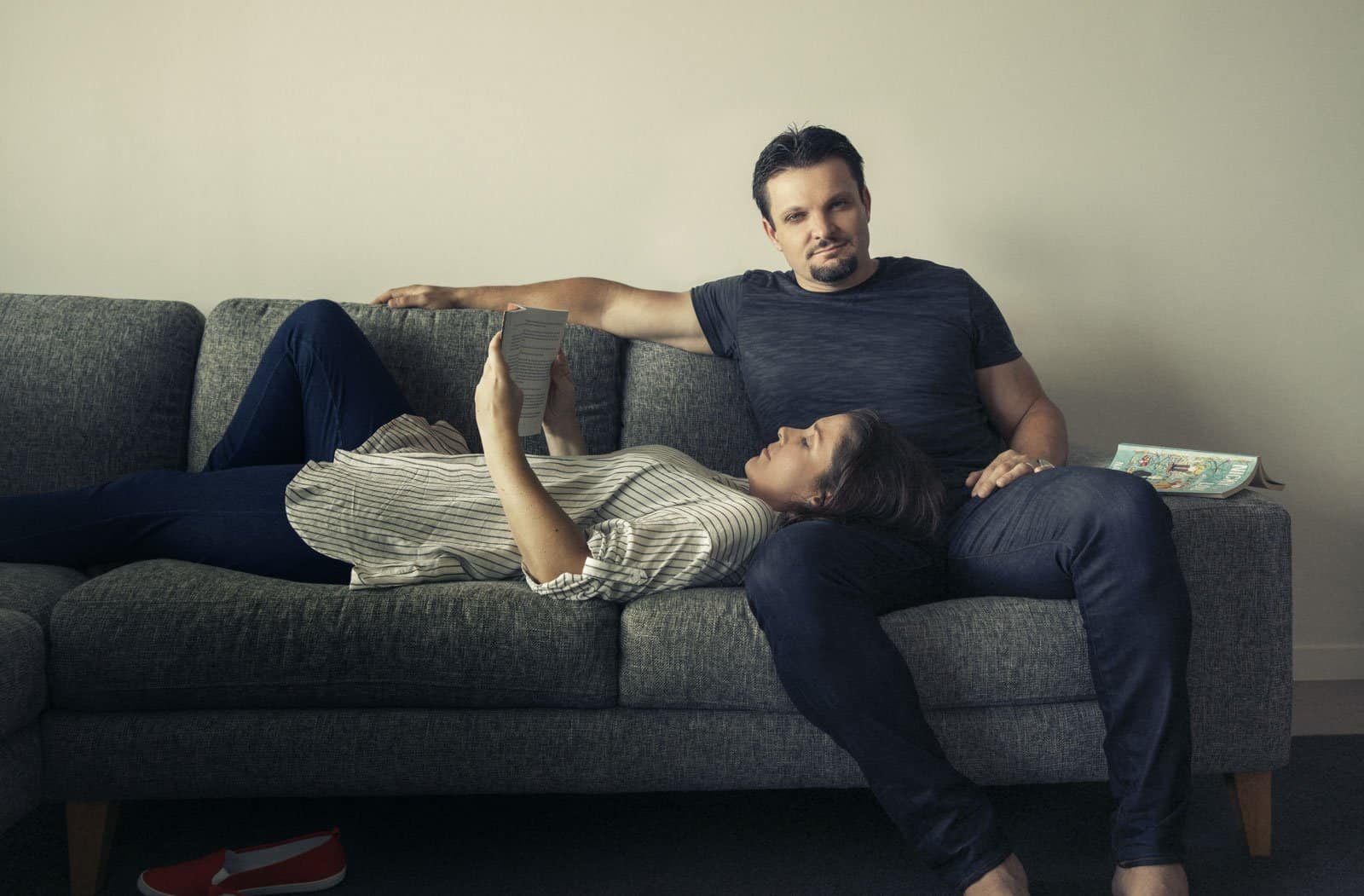 I Help Couples Create Emotionally Mature Marriages Without Talking About It Through a Climate of Positive Effect
Meet Gideon
Gideon Hanekom is a relationship coach and the creator of The Relationship Guy – a top relationship advice blog and coaching site that helps couples create emotionally mature marriages. He is a trained professional counsellor and one of New Zealand's top relationship coaches and bloggers. The Relationship Guy Blog has been awarded: Top-15 Relationship Blogs 2019 by BuscarPareja.Es, Top-50 Relationship Blogs 2019 by OurDatingJourney.com, and Top-100 Dating Blogs 2018 by Worldsbest100.com. He's been happily married for over fourteen years and is a dad of two.​ He also holds Bachelor and Master degrees in the field of Theology and is currently studying Psychology at Massey University.
Let's create a happier, healthier and more intimate love life, together.
"I help couples create and sustain happier lives by helping them learn how to create emotionally mature marriages through a climate of positive effect. And I want to help you as well to overcome the things that are standing between you and genuine happiness in your life!" ~Gideon Hanekom
Get FREE Access Below To Learn About The 5 Behaviours That Can Kill Your Relationship
Latest Blog Articles
Over the past few years, I've been reading, researching and writing about various ideas, concepts and strategies on how to create emotionally mature marriages and improve their lives as a result of it. I've also coached many different couples who have faced various unique challenges in their own lives, which gave me a lot of insight into what works and what doesn't. Most of that information I talk about in my blog posts, ebooks and courses.
"Gideon reminded me how to be a great husband…"
Adam
Is It Time To Take Your Relationship To The Next Level?
We know that when people work with a good coach, almost every area of life starts improving:
57.1% experience lower stress levels,
43.3% an improved quality of life,
39.5% enhanced communication skills,
33.3% better family relationships and
31.9% increase in energy
and more …
I want that for you too!
But, here's the thing … Your relationship is unique!
And the best way that I can help you, is for YOU to choose where you want to start working with me.
That's why I've created different starting points for you, which you can choose from right now.
Just click the link below and choose where you want to start.
I can't wait for you to get in touch and for us to start a journey together.
Here Are Some FAQs
Do you only coach couples?

No, I also coach individuals. I even coach couples who want to see me individually.
Do you only coach people about their relationships?

My focus is helping people improve their love relationships. But, in saying that, I also know that life is an intricate web of complexities at the best of times. Therefore, I also help people with whatever issues are keeping them from creating the relationship(s) they want. These things can include:

Mindset
Emotional Management
Health
Other Relationships
Kids
Habits
Money
and so on.

If you want to know more, please go here.
Is all your content paid for?

No. Most of my content and resources are free. But there are also paid-for resources and services available.
Do I have to be local to work with you?

No, I deliver most of my services and products online in digital format, which means you can access it no matter where we are in the world. All you need is an internet connection. Prices are all in NZD, however.