Before finding the perfect date online, you'll need to find the perfect dating platform. Just like there are all kinds of different relationships, there are different kinds of dating sites that help people find those relationships. If you're looking for a dating site that'll give you what you're looking for, first you'll have to see if they match up with your priorities.
Are you hoping to find someone who shares your love for old-world wines?
Maybe you just need someone to act as your +1 at a family member's wedding next month, so your aunts will stop asking embarrassing questions.
The point is, there's something for everyone – as long as they know how to look for it.
There are 6 features that should be a part of the next dating site you use.
Here's what they are, and why they're important.
So what should you be searching for?
High membership numbers
You may have heard someone wish they lived in a bigger city because they'd have more options for a relationship.
That's what using a dating site with not enough members is like.
If you want to find someone who lives within a certain distance from you, you'll want to go with a longstanding dating platform.
It's not just a matter of having more options; you'll have more options that live near you.
People that live in bigger cities won't have so much of a problem with finding relevant matches, but anyone living in the country will definitely want to stick with the more popular dating platforms, like Match.com.
This isn't necessarily a one-size-fits-all answer, though.
Some people can have a hard time finding a match on location-based dating platforms because the people there just don't seem to get them.
In fact, there are enough people with this problem to give rise to all kinds of niche dating sites – websites where singles with shared interests congregate in search of love.
Each niche dating site has a single focus, like vegetarianism, loving Star Trek, or being a farmer.
Each site gives its members an instant connection with each other, so it's much easier to find a match even with the overall membership numbers being generally low.
A profile setup that emphasizes photos
It's safe to assume that the dating platform you'll be using will require profile pictures – pretty much only obscure or sketchy dating sites don't.
When you're looking at which one to choose, pay attention to the policies regarding photos that are posted to user profiles.
Most dating sites will consistently prohibit photos that show identifying information, illegal or violent acts, or minors.
Adult dating sites will allow nudity, but most sites don't permit it.
Of course, the actual amount of nudity on a dating site depends on how closely the site monitors user photos.
If that's an issue for you, look for a site that's serious about making sure everything stays family-friendly.
Of course, you could go a step further and choose a webcam chat site like Fruzo where people mingle on their webcam and get right to the conversation.
This has been a growing trend each year and due to the current pandemic, it's even more popular.
A little chit chat can go a long way in determining how much chemistry there is initially.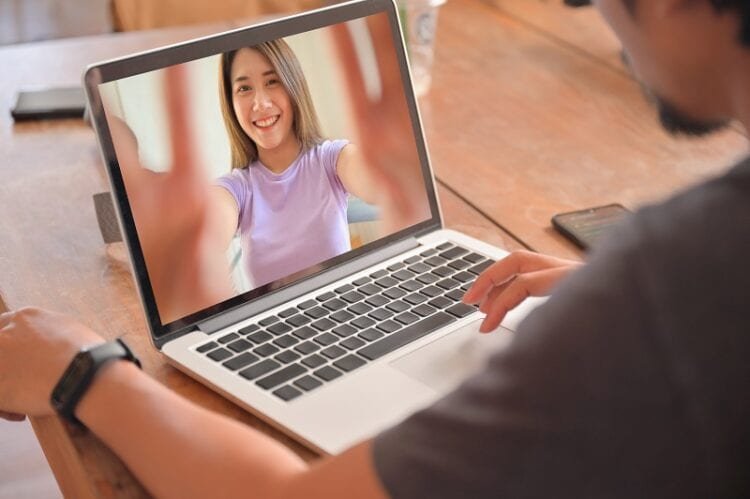 A matching system that focuses on the same things as you do
A good example of that is MouseMingle.com, the dating site for Disney, Star Wars, Pixar, and Marvel fans.
Every dating site will use some kind of algorithm to suggest relevant matches – the question is, what does the algorithm assume you'll want?
In some cases, you might get matches that are seemingly randomized, except that they're all near you.
In others, the algorithm will draw from psychology-based questionnaires you completed during the sign-up process, giving you more accurate matches.
You don't just want to end up with an algorithm that starts out strong, though; you'll want one that keeps learning from your activity on the dating site.
Every time you like someone's profile, search for certain keywords, or send a message, the algorithm should adjust its strategy based on the information it just got.
Easy and free messaging
Just keep this in mind – free messaging is great, but unlimited messaging, not so much.
It's all about quality over quantity.
There are all kinds of people on every dating site, and that includes people whose dating strategy is sending "hi what's up" to 20 people at once.
This is most common on dating sites that offer unlimited messaging; if this would be an issue for you, look for a site that has some restrictions on the messages that members can send.
You don't necessarily want something that puts a limit on word count, or how many messages per day you can send.
What you might benefit from is a platform that limits who can message you.
Match.com only allows users who have been matched to exchange messages, which cuts down considerably on the spam.
Extra features to enhance your experience
Loads of dating platforms offer free memberships that are more than adequate, but some sites will let you add some bells and whistles for a price.
If you're considering a certain dating site, check to see if they have any premium features available.
Say for instance that the basic membership will tell you when someone has favourited your profile – then there's a premium feature that will let you see who did it.
Search tools that help you hone in on your ideal match
Having a search tool isn't a given on every dating platform, so it's something you'll want to double-check before making your decision.
The more specific the search terms, the better results you'll get.
Don't just stick with something that'll let you search by gender or age; look for a search tool that helps you find "people who like South Park", like the one offered by OkCupid.
What's the next move?
No matter what you're looking for, the right dating site will help you find it.
The search for an awesome date doesn't have to be difficult.
If you've tried online dating before and it didn't work out, maybe the problem was that the platform just wasn't compatible with your needs.
There's always time for a fresh start, so don't be intimidated at the thought of trying a new dating site!
You never know the fun you could get up to.