Helping Committed Couples Communicate Better So They Can Stop Fighting And Be Happy Again
What Is Relationship Coaching?
Relationship coaching is a highly effective alternative to marriage counselling or online relationship counselling.
Thanks to the internet, I can help you repair your marriage or relationship from the comfort and privacy of your own home … anywhere in the world! No driving to a counsellor, trying to find parking and sitting in an often cold room, face to face with a stranger.
During our sessions, I'll help you get clarity, identify obstacles and issues, and work with you to restore a deeper connection between you as a couple with the goal of creating a happier, healthier, more intimate relationship.
How It Works and What You Need To Do Now…
Step 1: CONNECT
Decide if you want to reach out to me.
Step 2: COMMUNICATE
Apply to set up a free, no-obligations call and let's have a chat (if approved).
Step 3: COLLABORATE
If we feel like a good fit, we decide how to work together.
Why Should You Consider Relationship Coaching?
We know that when people work with a good coach, almost every area of life starts improving:
57.1% experience lower stress levels,
43.3% an improved quality of life,
39.5% enhanced communication skills,
33.3% better family relationships and
31.9% increase in energy
and more …
I want that for you too!
But, here's the thing … Your relationship is unique!
And the best way that I can help you, is for YOU to choose how you want to start working with me.
That's why I've created different starting points for you, which you can choose from right now.
Just click the button below and choose where you want to start. I can't wait for you to get in touch and for us to start a journey together.
What People Are Saying
Past happy clients have a lot to say about working with Gideon!
Thank You Gideon you are Inspiring, enlightening, encouraging, humorous, generous and kind and always willing to help me solve what's on my mind.
Yvonne N.
Realtor
Bottom line, Gideon gets to core issues swiftly and with absolute honesty, the same honesty, along with life changing strategies leverages one forward to the next challenge and beyond. I would recommend Gideon to anyone who truly wants to make a positive change in their business world or personal life.
Vince D.
Businessman
Gideon guided me through a very unsettled time of my life and inspired me to make positive changes. I highly recommend Gideon!
Nicolette GM.
Mum
Gideon genuinely wants to see you succeed. He's seriously inspirational and understands the importance of work life balance. Gideon gives good  business or practical advice and is always available to help.
Angela P.
Independent Contractor
Gideon has taught me some vital principles that make all the difference. All's well that begins well. The law of preparation. Small things make the difference. Action without thought = failure. Action with thought = Success. Thanks Gidz!
Lloyd K.
Realtor
Gideon reminded me how to be a great husband. When I first met Gideon, I had been married for seven years and was starting to become complacent in my marriage. His services helped strengthen my relationship with my wife, to ensure we live a happy and fulfilling life together.
Adam F.
Athlete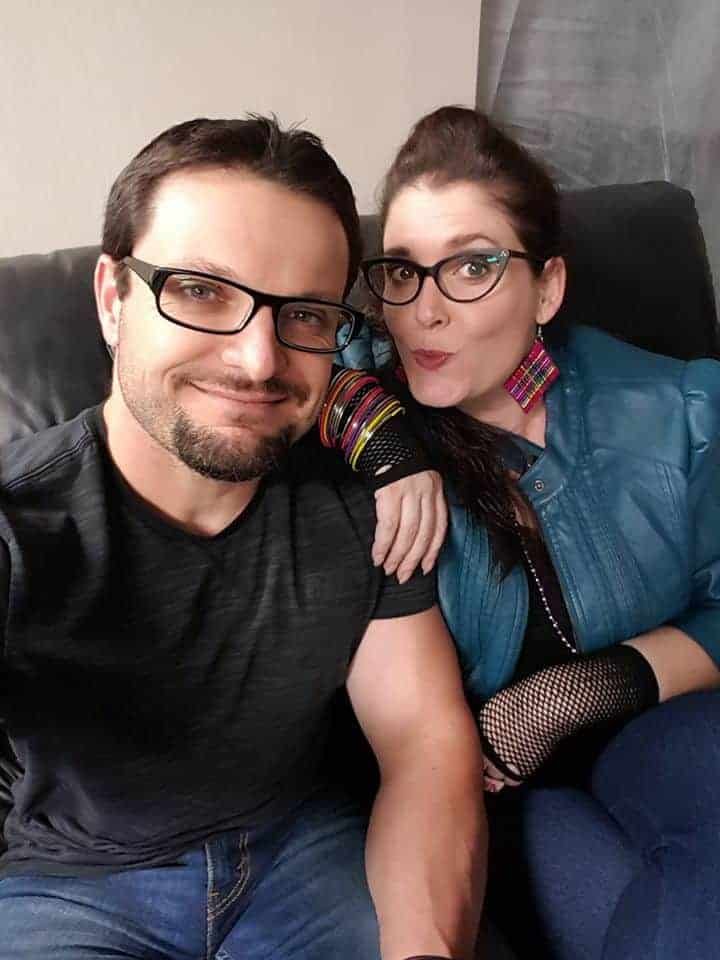 Why Should We (or I) Work With You, Gideon?
Honestly, you shouldn't just work with me.
Hire somebody you think can actually help you.
If that's me, great. Click the button below and let's get started.
If you want to know more about me, go here.
Or, if you're still unsure, please go and use all the free and low-cost resources on this website and see if you like what I stand for.
I'm not here to convince you. You either know I'm the person for you or not.
In the end, my results are the only reason you should consider me as your coach.
Latest Relationship Advice Articles
Over the past few years, I've been reading, researching and writing about various ideas, concepts and strategies on how to create emotionally mature marriages and improve their lives as a result of it. I've also coached many different couples who have faced various unique challenges in their own lives, which gave me a lot of insight into what works and what doesn't. Most of that information I talk about in my blog posts, ebooks and courses.
Here Are Some Common Questions
Do you coach individuals as well?
How many sessions do I (we) need?

The honest answer is, it depends. There's no one size fits all answer because every couple and person are unique.

If you've read many of my free blog articles, bought any of my e-books, consumed the plethora of content I post on social media daily, then you may only need one session to find your way.

Also, if your relationship is generally in good shape, but you're struggling to get on the same page, or feel stuck, or life is getting in the way, you may only need 3 or 4 sessions.

However, if your relationship is volatile, feels suffocating, there is a lot of uncertainty, or you've suffered an affair, then you may be looking at least 8 sessions (minimum).

If you're still unsure about how many sessions you need, please contact me here to arrange a quick (free, no-obligation) call where we can chat and assess what you need.
Do you only help people with their relationships?

My focus is helping people improve their love relationships. But, in saying that, I also know that life is an intricate web of complexities at the best of times. Therefore, I also help people with whatever issues are keeping them from creating the relationship(s) they want. These things can include:

Mindset
Emotional Management
Health
Other Relationships
Kids
Habits
Money
and so on.
Is coaching via a call or video call just as effective as in person?

Yes.

Many people are actually more comfortable opening up emotionally when they cannot see the person they are talking with.

Even though you know what I look like.

Experience has taught me that many people need a session or two during which being vulnerable face to face with a stranger can feel awkward and scary (this is especially true for men). So working over the phone or even a video call eliminates this obstacle and can actually speed up our work.

It also has other advantages, like being able to work together even when one of you is travelling. You can be in separate locations and both attend our Zoom call simultaneously.

Also, by doing it online (or via the phone), you cut out any travelling related stresses, issues with parking, and unnecessary wasted time.
What is the difference between counselling and coaching?

That is a very common and good question.

Here's a simplified summary of the main differences.

MARRIAGE COUNSELLING / THERAPY

Marriage counselling is a type of psychotherapy for a married couple or established partners that try to resolve problems in the relationship. Typically, two people attend counselling sessions to discuss specific issues. Marriage counselling is based on research that shows that individuals and their problems are best handled within the context of their relationships. Marriage counsellors are typically trained in psychotherapy (e.g. Cognitive Behavioural Therapy, ACT) and family systems and focus on understanding their clients' symptoms and the way their interactions contribute to problems in the relationship. Research indicates that marriage counselling's efficacy is often influenced by how long a couple waits to get help.

ONLINE RELATIONSHIP COUNSELLING

Online Relationship counselling is a form of talk therapy that helps couples of all types recognise and resolve conflicts in order to improve their relationship.

ONLINE RELATIONSHIP COACHING

Relationship coaching provides insight, clarity, tools, feedback, and accountability to the couple about how their behaviour affects the other person and how it could be changed. It is the newest of the three. Anyone can call themselves a relationship coach without having received any formal training, having ever been in a relationship themselves, or with very little life experience. Many people think that since a coach is "certified" (which by the way is not a requirement), they can expect expert help. Sadly, that isn't always the case.

WHAT I DO

I am a trained professional counsellor (New Zealand Institute of Professional Counselling), a trained hypnotherapist, have a Masters degree in the field of Theology, have studied at the Robbins-Madanes Institute of Strategic Intervention, and am currently studying psychology (Massey University) and working towards becoming a registered general psychologist.

Most importantly, however, I'm a husband of over 14 years and a dad of two.

I used to see clients one-on-one and in-person but work with clients mostly online nowadays (including phone). I sometimes still refer to myself as a counsellor because the couples I work with understand what that means.

But here's how my approach differs from marriage therapy or relationship counselling:

1. I Focus on Relationship Dynamics and Not on Fixing You.

Instead of focusing on fixing you, I focus on your relationship.

I treat your relationship as a system – a living organism made up of two people (more if kids are involved).

And like any living organism, it has certain basic needs to survive and thrive. When these needs are not met, ignored, or even threatened, the organism (i.e. the relationship) starts to break down and even run the risk of dying. Conversely, when the needs are met, the relationship feels secure, has a lot of certainty and predictability, becomes playful, feels harmonious, individuals feel connected, and the relationship grows.

So, I work to help you get clarity on what each individual needs, how those needs can be met best, what's preventing those needs from being met, and how to overcome the obstacles preventing a couple from creating their best relationship.

2. I Coach You to Become the Expert in Your Own Relationship.

The second way that my approach is different is that I truly believe, based on experience, that many people need more insight, knowledge, understanding and training, rather than therapy.

So many couples are a danger to their relationships, not because of ill intent, but ignorance. They simply do not have the skills or insight to create a great relationship because nobody has ever taught them. Most people, in my experience, simply perpetuate examples and patterns from their childhood.

My coaching approach aims to challenge and change that.

As a happily married husband myself, I live and breathe relationship research to be the best version I can be in my own marriage and for my wife. Additionally, as a trained professional counsellor, I've done far more training than a weekend certification after which I call myself a relationship coach.

I can coach you on some of the main therapeutic modalities that are backed by clinical research (like Cognitive Behavioural Therapy), as well as share with you a wealth of knowledge from the trenches (i.e. having been happily married myself for a long time).

I will teach you the stuff I've learned that actually works in creating a happy, healthy, and intimate relationship so that when we are finished, you will have enough insight and skills to self-correct in your relationship in the future.

3. Connection First, Communication Second.

The final way that my approach is oftentimes different from relationship counselling, is that I don't start with improving communication.

A lack of communication or poor communication, in my understanding and experience, is not the main reason for your relationship troubles. A lack of connection is.

Whenever a couple starts losing connection with each other (sometimes called emotional distancing or disconnect), everything else starts breaking down. Communication included.

Conventional wisdom says that if you can communicate effectively, you will feel connected. Now, even though that might be true and a healthy relationship, it is not necessarily true in a struggling one. My experience has shown me that if I teach a couple some communication skills before they feel connected again, they just end up fighting with better weapons.

Conversely, however, when a couple learns to connect with each other again, improved communication becomes a natural outflow of that. It's funny how couples who feel deeply connected with each other rarely seem to have issues communicating.

I also follow this approach because I have learned that men typically respond adversely to a communication first approach. This is due to more physiological differences than psychological. Talking about tough stuff simply trigger a different response in men than in women.

So, I focus on getting a couple connected first. I teach them a couple of important distinctions of how men and women connect differently (also what breaks connection), how they can use it in their own relationship, as well as what they need to work on more if they want to be successful long-term.

Ready to get started?
If You Prefer, You Can Get Access To My Book As A Quick Start Guide
Learn how to create a happier, healthier, and more intimate love life with my step by step framework for creating more intimacy and lasting romance in your relationship. It's the same framework I've used with all my coaching clients.
Not Ready to Commit to Anything Yet? No Worries.
Fill in the form below and download my FREE guide on the TOP 10 Critical Communication Skills for Couples, PLUS regular relationship advice sent to your inbox.