Quotes are great; Action is the game-changer: 6 Key Ways to Motivate Yourself to Take Action
During an interview between Tim Ferris and Tony Robbins, Tony said something to the extent of: "quotes are great, but action is the game-changer."  I never used to get that; I mean, really get it. I thought I did but I was full of "poo" (as my kids would say lol). I actually still remember most of those times I talked like a "real" expert (in my head anyway) about losing weight and being healthy. Little did I realise just how sad it must have looked.
I talked and talked, sometimes even with a slight air of arrogance because of my "superior" information (which I googled btw), yet I failed to see just how laughable this whole situation was. My words said one thing, yet my body said another.
I was 35-40kg (77-88 pounds) overweight but talked like someone who was completely oblivious to the fact.
It was only after I lost around 30kg, turned my health around and become a World ranked Masters sprinter (60m M35+) that I realised just how full of crap I was before.
At the end of the day, taking action towards your dreams and goals is the ONLY thing that matters!  Taking action is one of those important pieces to the puzzle along with proper planning and the drive to succeed. Those that take action are the ones that see results. And you have to figure out how to stay motivated to keep acting and moving forward no matter what.
However, it's not always easy to stay consistent and build momentum.
The important question is therefore: How do you motivate yourself to continue working toward your goals, especially when you face challenges?
Although some strategies will motivate you more than others, I have found that it's good to experiment with several different ways of finding your motivation. Then, when the chips are down, you can depend on one of these strategies to get back on track.
So, here is 6 Key Ways to Motivate Yourself to Take Action. Try them on for size and see how it goes. You can test, customise, dissect, or adopt them in any way or form; I do not care. The only thing I care about, and you should too, is using them to take action!
Break your goals into smaller, attainable steps. Especially if you're working toward a bigger goal, break it up into a series of small steps that you know you can achieve. After each step, celebrate and reward yourself for a job well done. With small steps, you'll be more likely to stay on task because your rewards come often.
Most people make the mistake of trying to do too much at once. I have found this to be a sure way to getting yourself demotivated very quickly. The moment you feel overwhelmed by the size of the task ahead of you, you will feel the urge to give up. You can avoid this by breaking your goals into smaller chunks. This will also help you achieve results a lot quicker and regularly, which in itself is motivating.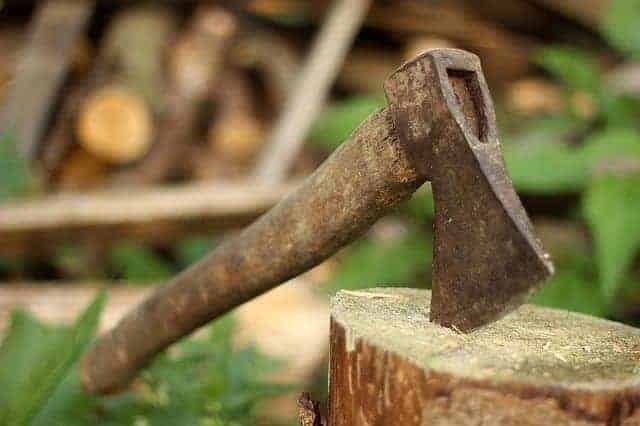 ( breaking your goals into smaller chunks)
Know your limits. You know yourself best and only you can identify your personal limits. If you move too slowly, you'll know deep down that you could be taking more action. However, when you try to do too much, you risk burnout. Figure out that magic point where you can achieve success without much stress, and you'll remain motivated to keep taking action.
 Now, I also have to say that this point could be quite tricky. The reason I say that is because it is easy for us to BS ourselves. Seriously. Oftentimes we think we are running at full capacity without it actually being the case at all. You have a lot more inside of you than you might realise.
But like anything else, your willpower and tenacity are like muscles. They get drained when you use them too much, but they can also be strengthened through training. And the best way to train your willpower and become more tenacious is by pushing yourself every now and again.
So don't sell yourself short. Don't give up before you've actually pushed yourself for real. But only you know the truth. Only you know whether you're cutting corners or taking shortcuts or not. So, if you want to get the most out of life, put some skin in the game and push a little bit harder every so often.
Take away your distractions. There are some things that might be more likely to distract you than others. We call them environmental triggers. Remove yourself from these situations when you know that you need to be taking action.
For example, if you're a social person, perhaps you'll need to stay away from friends and family during the times you want to work. Also, avoid surfing the net, video games, and television when it's time to work.
The opposite is equally true. You can also introduce environmental triggers to keep you motivated and on task.
For example, if you want to lose weight, get all the crappy food and drinks out of the house and stock your fridge and pantry with decent food options.  In that way you will be forced to look at these foods all the time. Not only that, they will be your only options when you get hungry late at night.
I'll give you a personal example: I've started noticing my weight plateauing over the last couple of weeks. I work out every day and eat pretty good. Most of the time anyway. Yet, there is one difference. I've started keeping red wine in the house again. Now, even though I don't drink every night, the option is now there which it wasn't before. And even when I only have one or two glasses, it's enough to make a difference over weeks.
Do you see how subtle it is? Environmental triggers can help or hurt your long-term results dramatically. And even when they don't necessarily hurt it, they can slow it down.
Ask for the help you need. Don't be afraid to get help from others. There's only so much you can accomplish in one day all by yourself. It's true that sometimes you'll have to accomplish certain things on your own, but if there's any way at all that someone else can help, consider that possibility and ask them.
Look, you are not an island. No one is. Asking for help is smart and necessary to fast track your results. Now, I don't care of your help comes from an actual person you know or from someone online. Just realise that other people you look up to can motivate you in ways that you often can't yourself.
All of us have had low points and times when we just wanted to give up on whatever it is we pursuing. It's during those times that we need someone to look up to. We need someone who can inspire and motivate us. We need someone who can tell us what we need to hear, at just the right time, and in just the right way. Relying on yourself only is goal-suicide.
Find an activity that energises you. Sometimes you'll find that there's a period in the day where you go into a slump. Maybe you have trouble starting your engines in the morning, or perhaps it's the afternoon that causes you to feel sluggish.
In these times, find some activity to re-motivate and energise you. One thing that can energise you is a good exercise routine. It'll get your heart rate up and send fresh oxygen to your brain. This will refresh you, help you think more clearly, and make you feel more like doing your work.
In fact, during that same interview between Tim Ferris and Tony Robbins, Tony mentioned that the fastest way he gets out of a slump (the one or two he has in a decade lol), is by doing something radical with his physiology. He loves jumping into ice pools or on his mini trampoline.
He suggests that if you don't have access to these, to go for a hard run. I would even suggest having an ice cold shower. Oftentimes that's cold enough to shock you out of that slump. The movement also has to do with lymph draining which in turn has to do with getting rid of toxins in your body.
Leadership expert Robin Sharma once said, "It's easier behaving yourself into a new way of thinking, than thinking yourself into a new way of behaving."
Oftentimes all you need to re-energise and motivate yourself is behaving in a new way. And I mean that literally. Physically get moving. Walk around the house. Do some insane amount of push-ups. Jump in a cold shower. Run around with the dog. Sprint down the driveway. Go workout. The options are endless.
Pick one and make it your go to thing.
Keep a tight schedule. A good schedule and organised plan will help keep you motivated and on track. In the beginning phases of planning your goals, be very specific when deciding what you need to do and when. This way, when you complete a step, you won't have to spend time figuring out what you're supposed to do next.

I deeply believe in setting up effective routines. Many people vast the underestimate the power of habit and a well set up routine. A routine is nothing but a sequence of actions within an automated process. What that means is, you don't have to think about the actions you need to take to achieve a certain outcome.
Once you've conditioned yourself by following a certain routine, it will become automatic after a while. All you then need to do is hit the trigger action (usually first and small action setting the whole process off), and let your brain take over.
So as an example, here is my workout routine every day:
Drink RX1 (pre-workout shake)
Write down workout routine in Evernote
Get dressed and fill water bottle
Get in car and go to track/gym
That's it. That's what I do every single day, and have been doing for the last two years.  I don't have to think about it anymore. Once I smell and taste my RX1, my brain takes over, and the rest of the "sequence" plays out automatically. Before I know it, I'm in the car and on my way to the track/gym.
You can set up your own routines for virtually anything. Think about the result you want, the actions required to achieve that result, and sort them into a small orderly fashion with a leading trigger action. You can use my example.
Here's a tip though: the more enjoyable you make this process, the easier it is to stick to it, and the more likely you will succeed.
Listen, if you want to succeed, you must do it through purposeful action.
If you still don't believe me, just think about what you've done to accomplish goals in the past. Chances are you had a plan, plus good reasons why you wanted to succeed, and you followed through.
It might not always be easy, but when you remain motivated, you'll reach whatever goal you set out to accomplish!  Use one of these 6 key ways to motivate yourself to take action.
If you have any comments or questions, please leave them below and I will personally read them.
And as always, send me your emails as I love reading them.
Talk soon.
Gideon