8 Steps to Improve your Self-Confidence
Self-confidence is the first requisite to great undertakings. -Samuel Johnson
Self-confidence can mean the difference between enjoying life and being afraid, and between success and no success.
The truth is not all of the factors that contribute to self-confidence are under your direct control. But many of them are to make the difference you need to succeed. And you can absolutely develop the habits and skills required that make self-confidence automatic.
With more confidence, you'll achieve more, and is therefore a skill you must develop to improve the results in your life.
Let's look at a few ways to become more self-confident and enjoy all that life has to offer.
Keep track of your successes.
Most of us don't spend enough time keeping track of our daily successes.
Why is that important?
Because nothing motivates like results.
But, if we never keep track or acknowledge I was small wins, we will always have to rely on the big successes to give us to pick up we need.
This is a mistake.
Celebrate your daily wins to keep your motivation high.
Here's how you can do it.
End each day list your successes from the day. It might be a good performance at a meeting or completing a report on time.
Start each day with a fresh piece of paper and list all the things you can improve on during the day (keeping in mind the successes you had from the day before).
By doing this you will change your focus and increase your self-esteem, and consequently self-confidence and likelihood of going after even more results.
You have plenty of successes each day, but we tend to only notice a few spectacular successes every now and again. This is a mistake. Celebrate your daily wins.
Also, it's easier to notice every little failure, but that how does that help you?
Make a list of all your successes, big and small. Avoid fretting about your failures.
Pay attention to your body language.
We used to believe that the mind influences the body but not the other way round. We now know that it works the other way around also.
The body influences our thoughts and emotional state as well.
By using our physiology in very specific ways, we can induce certain emotional states and  change our thought patterns.
For example, when we activate our smiling muscles (in a face) we can induce feelings of happiness after a while (even when happiness wasn't present to start with).
The same with confidence.
Self-confidence looks different from self-doubt.
Physically, I mean. You can see it just by looking at people.
Strong, confident people stand tall and sit up straight. They maintain good eye contact. They keep  their body open. They smile.They are present and engaged.
Imagine the most confident person or movie character you can think of. How do they stand, walk, and move?
Now, think of yourself. How do you typically stand, walk, and move about?
What do you notice? What you realise? Is there anything you can improve?
If you want to feel more confident, you have to start by adopting the physiology of someone confident, and you'll feel more confident.
Pretend you're a highly confident person and carry yourself as one. You'll be surprised how your thoughts and feelings will change to feeling more confident after a while.
Do something that makes you uncomfortable.
Having success outside your comfort zone is a fast way to increase your self-confidence.
When you can deal with discomfort and experience success, your self-confidence will grow rapidly.
Why is that?
Because, facing a challenge and succeeding gives a huge sense of significance and accomplishment which feeds our confidence levels.
Most people however, shy away from feeling uncomfortable. That's also the reason why only some succeed and the rest look on in amazement.
Yet. we all have the capacity to put ourselves in uncomfortable situations that challenge us to show up more than usual. More prepared. More focused. More intense. More passionate. More nervous (that's a good thing).
The great thing about this is, you have countless opportunities to test this theory each day 🙂
4. Get rid of the negative voices in your head.
Every worthwhile result starts by taking control of your mind.
Most people are controlled by their minds rather than them controlling their minds.
On one of the most influential parts of your mind that you need to take control of, is your inner voice.
Some call it, mind chatter.
When you have positive voices in your mind, chances are you will be happier and are most likely already succeeding in life.
When they are negative, you'll experience quite the opposite.
Self-defeating thoughts that never seem to stop can be a major drain on your self-confidence and run your life ragged.
To keep that from happening, you will have to catch yourself when you're making negative comments to yourself.
It is paramount that you change your self-talk from self-defeating to positive in order to improve your levels of self-confidence.
5. Be over prepared.
A lack of preparation can sap your self-confidence.
Whether you're unprepared for a speech, a test at school, or a vacation, preparation is the key to confidence.
Some experts talk about the Competence-Confidence-Loop.
What it means is that our confidence is connected to our levels of competency.
The more competent we are in doing something, the more confident we will feel to actually do it. And because we then engage in the activity more (the thing be feel we are competent and), we tend to see more results as a result. This in turn creates even more feelings of confidence (since it is proof of our competency),  which leads us to do even more.
It becomes this never-ending cycle of positive reinforcement. This means,  we're constantly proving to ourselves that we are competent in a certain area and we have the results as proof which reinforces our confidence.
This is a very powerful cycle to tap into that will hugely improve your self-confidence.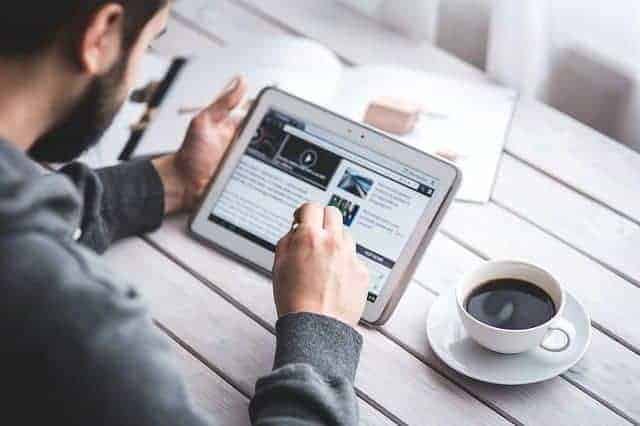 Your challenge is to find the area you want more self-confidence in, and then finding ways to improve your preparation.
Since I don't know your specific situation, I can't possibly give you any specific examples. But I'm sure if you spent a couple of moments will come up with one of two ways in which you can dramatically improve your preparation.
Preparation is the key to massively increase your self-confidence.
Take care of the preparation and the results will take your of themselves.
6. Make of list of all the great things about yourself.
List them all: your smile, sense of humor, and ability to play the banjo are all fair game. List everything about yourself that's even slightly positive. Notice how great you already are. You are awesome. And that is only beginning.
Once you've made your list, also notice how much more confident you feel after making that list.
Listen, we're all great at identifying and knowing our flaws.
You can probably rattle off all your faults in a heartbeat, if I asked you to. Chances are you'll probably need much more time and thought to make a list of your positive qualities.
But that is exactly the problem.
We are really good at being ourselves up, but we suck at acknowledging and claiming the great things about ourselves.
Ironically, it's just as easy to focus on our greatness as it is focusing on our shortcomings. Yet, we choose the latter a hundred times over the former.
In order to raise your levels of self-confidence, you will have to change this.
Start celebrating the things that are great about yourself. There are many.
If you new to this, you'll probably find this hard to do initially.
In fact, there will be an inner voice that tells you to remain modest and not boast (even though that's not what you doing).
Just ignore that voice.
Celebrate your greatness. Own it.  Live it.
Be assertive.
When you ask for what you want, you feel more confident.
When you go after the things you want, you feel more confident.
But oftentimes we think it works together way round.
We will ask for what we want once we feel more confident. Or, we will go after the things we want when we feel more confident.
However, that's not how it works.
The reality is when you start moving towards the thing you want, that action or behaviour will create feelings of confidence.
The fact that you are taking control of your results will automatically induce self-confidence.
Therefore, taking control of your life results in greater self-confidence.
So don't shy away from going after certain things until you feel you have enough confidence to do so.
No, start going after those things and confidence will follow as a result.
Start asking the question. Start asking for things. Demand more. Speak up.
8. Focus on others.
Energy flows where focus goes.
And one way to stop thinking negatively about yourself is to put your attention (focus) on something more important.
By focusing on making a contribution to others, you don't have time to worry about your own perceived flaws, and your energy will flow towards finding ways to help others.
The positive feelings and respect you'll receive by doing this will allow your self-confidence to grow.
We oftentimes lack self-confidence because we are overly consumed with ourselves.
The easiest way to get out of our own heads is to start focusing on serving and helping others.
When we do this, we also meet one of our six basic human needs, namely the need for contribution.
When we contribute we create feelings of fulfilment and happiness more than any other way.
Feelings of a lack of self-confidence are often the result of the belief that we don't have anything going for us.
But this is what we call a cognitive distortion. A false belief, if you will.
When we contribute or help someone else, we bypass this belief and put ourselves in a position of receiving sincere thankfulness from others.
The realisation that we have much to give and that many others are craving for it (in need of it) automatically create self-confidence.
Final thoughts …
Be all that you can be.
All you need is a little more self-confidence to kick-start your way to greater accomplishments and more peace of mind.
Self-confidence ebbs and flows, depending on the situation, but a healthy level of self-confidence is always  a powerful trait to possess.
So do what you can to improve your levels of self-confidence.
Use one of the eight strategies in this post if you want to, or find any other way that works.
The reality is, self-doubt might be the only thing standing between you and your goals. And self-confidence is the key to unlocking the door.
Simply decide to show up every day as the best version of you.
Trust me, it is good enough.
Yes, we can always improve, but that doesn't discount the fact that you have to own who you are first.
I always say to my coaching clients that unless you are sold on yourself first, no one else will be.
Step up and make yourself count.
You have every right and reason to do that, just like the next person after you.
No one gave the super successful permission to be counted in this world. They simply made it happen.
They are people just like you.
The only difference is, they made a decision at some point to put their hand up.
You might still have to make that decision.
To your success,
Gideon H.
PS. Please leave your comments and questions below or connect with me on Facebook.